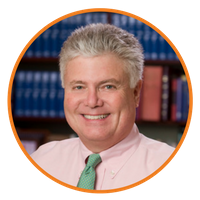 ---
Edward "Ned" Hallowell MD
A graduate of Harvard College and Tulane School of Medicine, Dr. Hallowell is a child and adult psychiatrist and the founder of The Hallowell Center for Cognitive and Emotional Health in Boston MetroWest, New York City, San Francisco and Seattle. He was a member of the faculty of the Harvard Medical School from 1983 to 2004 when he retired to devote his full professional attention to his clinical practice, lectures, and the writing of books.
Dr. Hallowell is considered to be one of the foremost experts on the topic of ADHD and is a highly recognized speaker around the world. He has presented to thousands on topics such as ADHD, strategies on handling your fast-pace life, the Childhood Roots of Adult Happiness, how to help your employees shine, ADHD and Relationships and other pertinent family and health issues. He has been prominently featured in the media, including 20/20, Oprah, Dr. Oz, CNN, PBS and NPR as well as 60 Minutes, The Today Show, Dateline, Good Morning America, US News and World Report, Newsweek, the Harvard Business Review, Washington Post, New York Times and other popular publications.
For more information about Dr. Hallowell, please visit http://www.drhallowell.com/meet-dr-hallowell/.